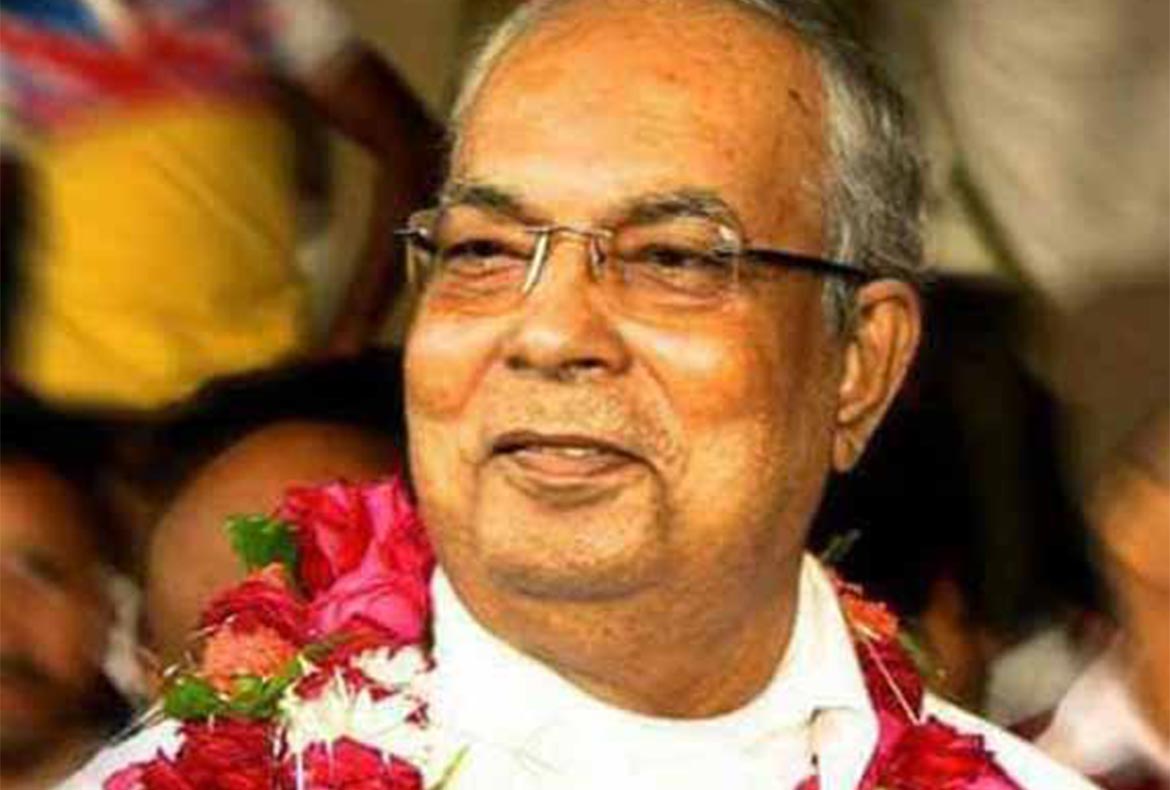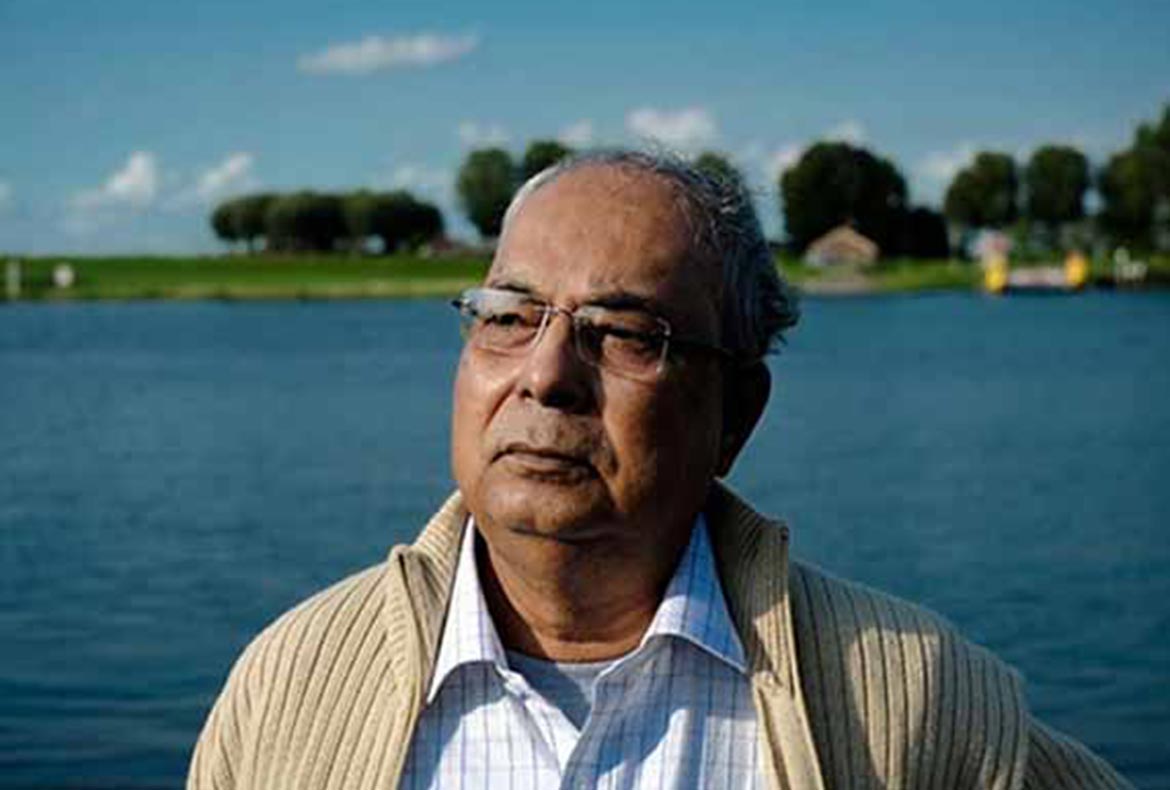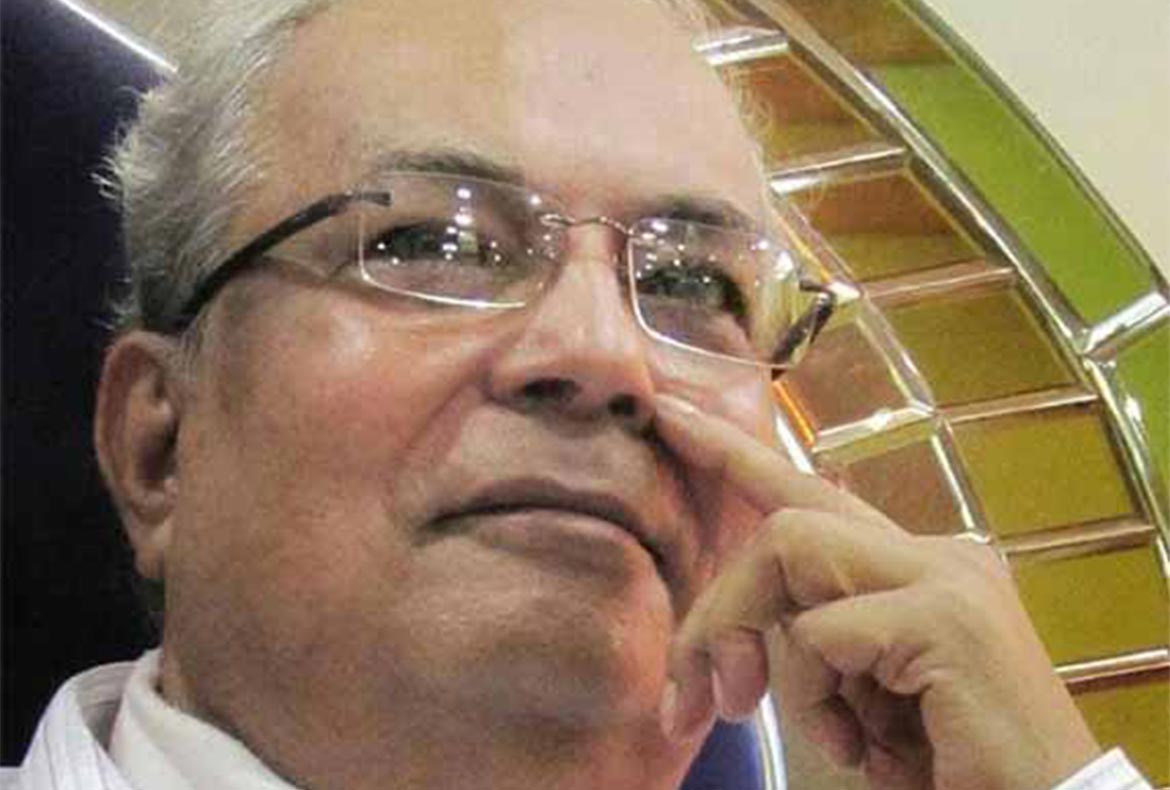 Early Life:
Bhagavan, the core and founder of the International Vedanta Society, was born on the 3 rd of January, 1942, to a family of land lords, in the village of Rahamatpur, in Barishal District of Bangladesh. Prior to independence, during the partition of the country into East and West Pakistan, Bhagavan's family was one amongst the thousands of other Hindu families, who had forsaken their lands and belongings , and migrated to India. Bhagavan's father, Sri Kanailal Chakroborty, soon acquired a job as a school teacher in Talcher, Orissa. While being widely respected for his honesty and integrity, His father struggled hard to make both ends meet for his family. Unlike most other cases, where extraordinary or miraculous occurrences, early on in life, become indicators of spiritual greatness, Bhagavan's early life was extraordinarily simple. It was only in the little details that all symptoms remained hidden. Bhagavan was a quick learner, and anything He heard once would remain committed to His memory. Anything He did, big or small, would have cent per cent of His attention. Despite the miseries of His own family, His heart would always go out to others in distress. The most significant facets of Bhagavan's character had declared their presence from the very onset of His adolescence- an immense thirst for truth and unbounded love for mankind. As an instance, Bhagavan , at the tender age of 10, had taken it upon Himself to serve water to passengers at the local railway station, who were tired and thirsty due to the scorching heat of summer. Bhagavan was never known to be a devout worshipper of any God, nor did he have any remarkable affinity for religious rituals. But to Him, man alone was the highest of all Gods, and nothing beyond prevailed. In 1971, Bhagavan was tied in matrimony to His holy consort, the revered Guruma, now the sangha janani of IVS. In a few years, His daughter Debjani was born, who would go on to become one of the torchbearers of the movement started by her father. Employed as a staff in the Indian Railways, Bhagavan's cultural orientation also enabled him to work as a theatre actor and director. Eventually he established his own theatre group which became well- known and was well applauded by the society and media.
Turn To Spirituality:
Around this time, faced with deception and betrayal from society, Bhagavan was deeply moved by the inconsistency in the words and actions of man. While any other person may have compromised and moved on, this marked a turning point instead in Bhagavan's life, ushering Him into a world of serious contemplation. When the very principles of truth and honesty stood questioned, what was the meaning of life at all? He deemed fit to end such a life that had no truth in it, instead of living on a cheerless existence based on falsehood and treachery. It was then, while in the local library one day, that He chanced upon Swami Vivekananda's poem, To an Early Violet. This marked the beginning of Bhagavan's spiritual quest. His life was changed forever.
Initiation and Guru:
Inspired by the poem ' To an Early Violet' of Swami Vivekananda, and later Sri Ramakrishna, it was not long before Bhagavan met His Guru, Swami Pabitrananda at Ramakrishna Tapovan in Janai, near Kolkata. Swami Pabitrananda was the disciple of Swami Krishnananda, who was in turn initiated by Mother Sarada, the holy consort of Sri Ramakrishna. Employed as He was by the railways in Guwahati, Assam, Bhagavan was not fortunate enough to be able to sit at the feet of His Master and listen to his words. Judging the sharpness of His intellect, however, Swami Pabitrananda started giving discourses on Vedanta to Bhagavan through letters. Bhagavan immersed Himself into the depths of these letters, that contained the essence of the highest of philosophies, Advaita Vedanta(Non Dualism). The letters were later formed into a book called 'Vedanta Sadhana' by the International Vedanta Society, and further translated into English, under the name 'Path To Realization'.
Samadhi:
Apart from work, Bhagavan invested all His time and energy in the contemplation of the letters His Master would write to Him. Such was His thirst for the subject, that He would visit the local post office at least once every day to enquire of any letter which may have arrived from His Master, more often than not irritating the post master who wouldn't understand why someone would come all the way to the post office when all letters would be duly delivered to their respective addresses! Such was His seriousness, that all it took Him was a suggestive letter from His master, in which he had indirectly pointed out that name and fame were barriers to the attainment of Truth, to give up His reputation as a theatre personality, once and forever. (Bhagavan was then a popular director and theatre artist, drawing crowds of thousands, who would gather to watch Him enact His famous plays). Bhagavan would wake up at 2 in the morning everyday to meditate. His process of meditation was that of nipping His thoughts at the very source of their formation with the help of a second thought. This process, which came naturally to Him, is deemed fit only for highly advanced practitioners of meditation. Finally, Bhagavan decided that He wanted to take seven days of casual leave from office, for the sole purpose of His Sadhana. Such was the strength of His will, that these seven days were all He was going to allow Himself to discover the ultimate Truth of existence! And by virtue of His pure intellect and intense love for His Master, Bhagavan attained the highest state of consciousness – The Nirvikalpa Samadhi, on the very third day of his seven days sabbatical. It was the 15 th of December, 1984, which also happened to be the birth anniversary of Holy Mother Sarada, that year. Of His experience Bhagavan wrote in His diary as follows, "As I was gazing at the mind, suddenly both my mind and body vanished. What remained was pure realization- the witness, Consciousness. There was a feeling of pure Bliss. After a while, coming back to my earthly plane, I realized the significance of Sri Thakur's words- Once a tadpole sheds its tail and becomes a frog it can live either on land or in water." In the year 1988, the descendence of Mahabhava transformed Bhagavan into a spiritual dynamo, vouchsafing unto Him, the ability to liberate anyone by a mere wish or touch! The International Vedanta Society was formed soon afterwards.
The Truth that I have known, the supreme truth, beyond the world of names and forms, beyond the fetters of time, space and causation- astounding indeed is that Truth, far removed from the humdrum of ordinary life. Yet Truth it is, the highest of all truths- Brahman.
BHAGAVAN
Salvation of the self and well-being of the universe
Spurred on by His overflowing love for mankind, which was a result of His realization of oneness with existence, Bhagavan founded the International Vedanta Society on the 19th of November, 1989, with the primary objective of spreading the message of Vedanta amongst the masses. Bhagavan says, that the knowledge of oneness is man's only hope for a better future. Bhagavan's love has brought about a transformation in the hearts of men and women alike – a love that has made its way past the barriers of language, caste, religion, or age. Bhagavan once said, "I will crush the God made of stone and mix it with people". He is now realizing this saying by manifesting the supreme in one and all.
By infusing the spirit of the Upanishads in the hearts of men and women alike, Bhagavan has emphasized on the practical application of Vedanta in life. The knowledge of the eternal nature of the Self makes man fearless, and prepares him to face all of the world's joys and sorrows with a smile. The knowledge, that the soul has neither birth nor death, makes life more enjoyable, as the knower of this Truth understands that all of life's problems and challenges are passing phenomena. He is renewed with hope and an immense will power to overcome all challenges that life throws at him and emerge victorious. Enthusiastic participation of the youth is one of the striking features of the movement started by Bhagavan. Inspired by the ideals of Vedanta, and touched by His divine grace, the young generation has become an integral part of IVS. Attracted by His ineffable love, they gather around Him as bees gather around flowers that blossom. Engaged in spiritual discussions and contemplations, their lives have gradually transformed, and they dare to dream of carrying forward the knowledge of Vedanta to the wider world.
Bhagavan, the Avatar of this age, is of the highest class of Spiritual Gurus who descend on earth. With the ability to liberate anyone at will, Bhagavan's tremendous spiritual potency has ushered hundreds of His disciples into the realm of spiritual experience of varying depths. Bhagavan has not introduced the practice of Mantra Diksha (Initiation with the help of a mantra) in IVS, as He believes that the power of His love is enough to initiate spiritual transformations in anyone who comes in close proximity, mentally or physically.
Bhagavan's work:
Inspired early on in His life by the ideals of Sri Ramakrishna and Swami Vivekananda, Bhagavan has worked inhumanly hard, twenty four hours a day for the last thirty years, to bring to fruition Swami Vivekananda's dream- that the knowledge of Vedanta, confined so far within the woods and forests of India, be spread amongst the masses, all over the world. The International Vedanta Society was formed with the objective of providing such a platform where Vedanta could not just be learnt but also realized. Bhagavan meant it to be a society, where no difference whatsoever shall persist between His monastic disciples and householder devotees. This still remains an extraordinary characteristic of the IVS. The free intermingling of different lifestyles, races, colours, castes, and genders, with the sole objective of the realization of God held firmly in mind, has added a rich variety and unique flavour to the practice of Spirituality and religion. Ashrams have been established in different parts of India such as Varanasi, Guwahati, Bongaigaon, Kolkata and many more. The organization has also spread wings around the world, in countries like Spain, Holland and Malaysia.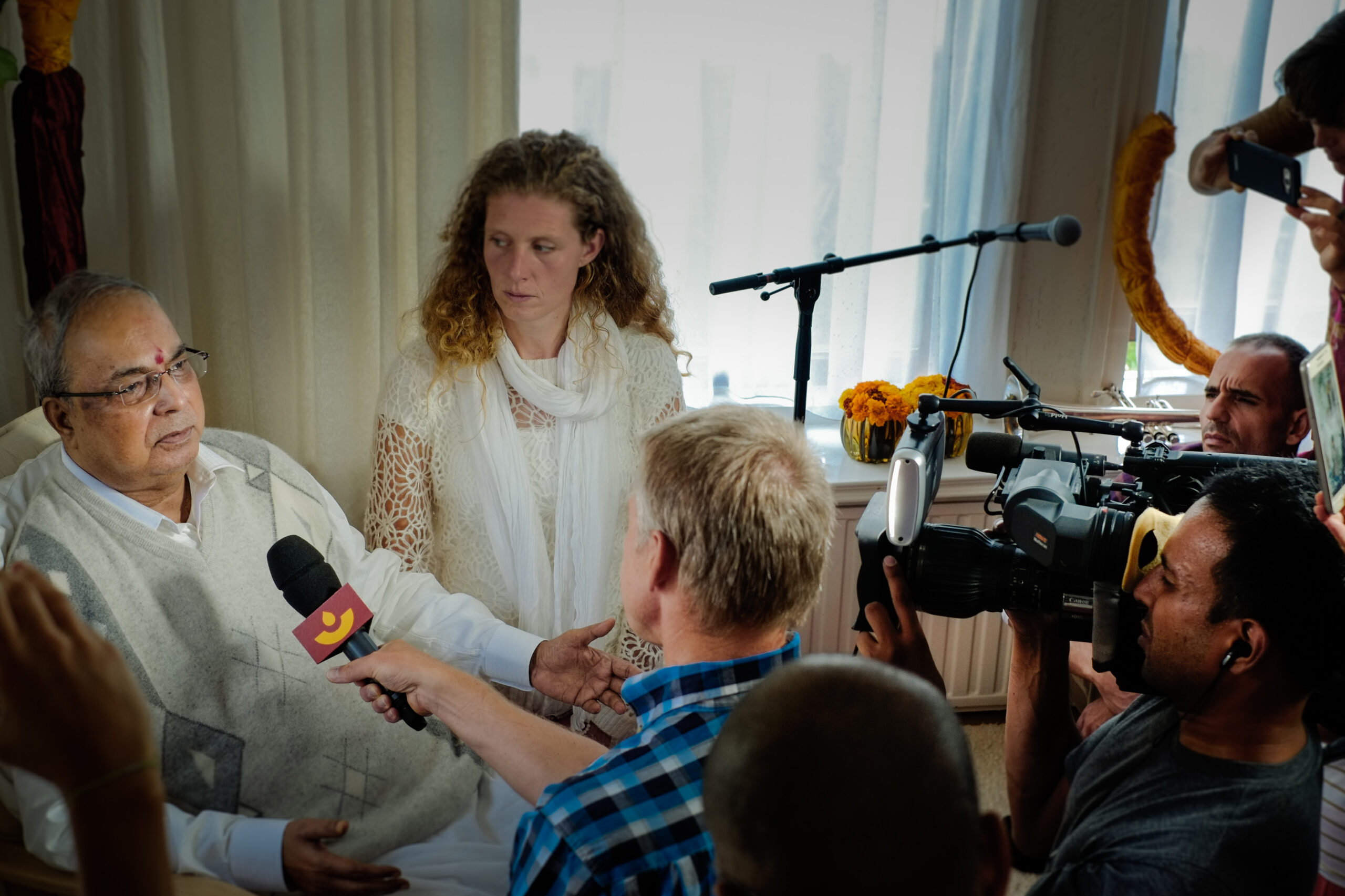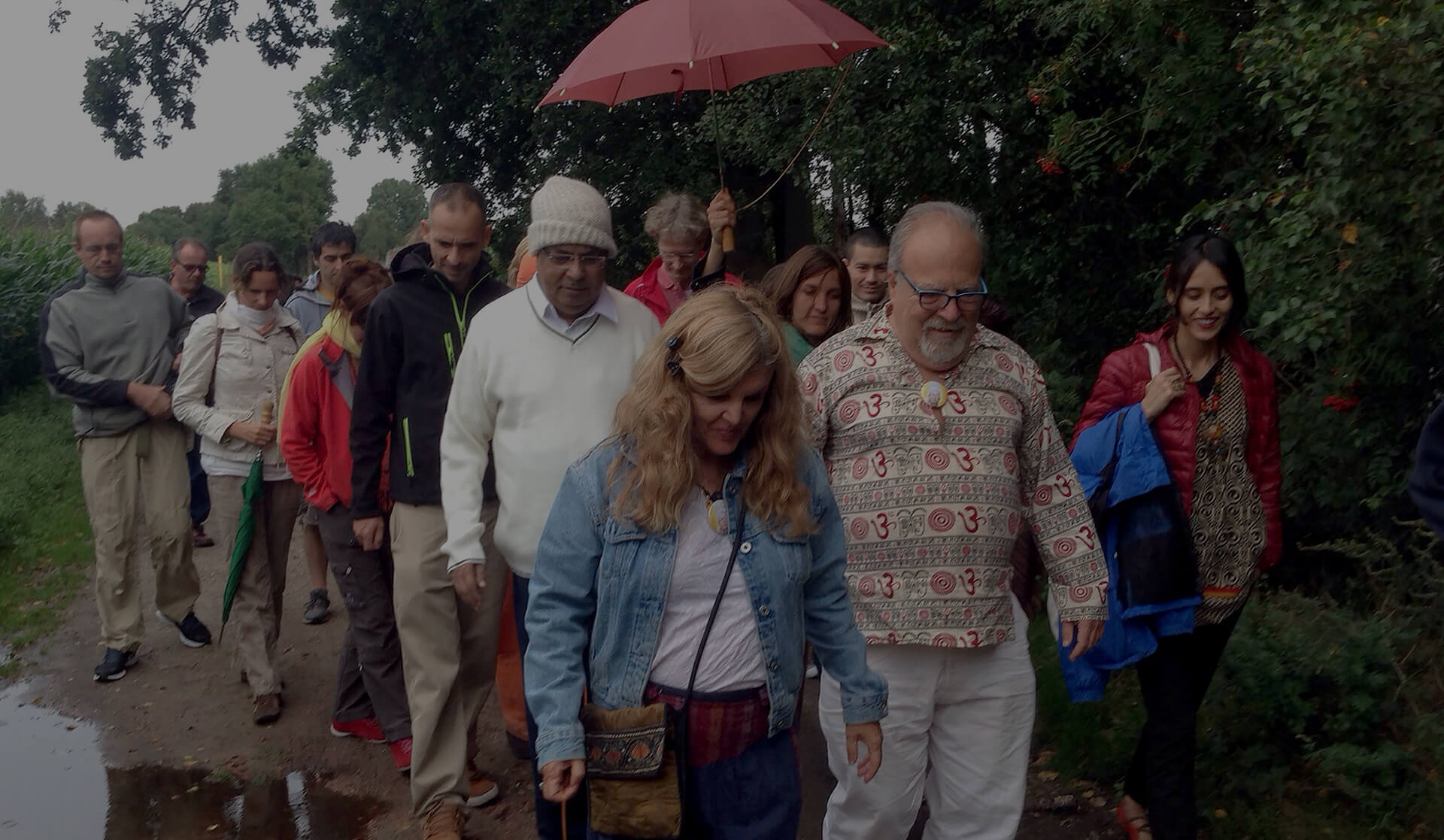 Bhagavan's Europe Tour:
After his initial visit in 2011, in response to the sincere prayers of His devotees living overseas, Bhagavan, for a second time set foot in Europe on the 24th of August, 2015. Hundreds of well-wishers from across the world had gathered in Netherlands waiting in anticipation to greet their Lord. Spain, Germany, Switzerland and Italy were the other places that Bhagavan visited. Devotees were swept away by a tsunami of love, and many of them entered the realm of spiritual experience by the grace of Bhagavan. The event was widely publicized by local dailies and T.V channels of the respective regions, where Bhagavan was hailed as the " New-age Jesus Christ". This tour not only forms a landmark in the history of IVS, but also marks a milestone in the civilization of the whole of India.